All calls and inquiries will be returned within 24 hours.
Sewing Classes in Santa Clarita, CA
Creativity Plus is a local sewing and quilting class provider, dedicated to teaching the fundamentals to the next generation of crafting enthusiasts. We welcome people of all ages (as young as 8), as well as those with special needs. Let us teach you a practical skill that's fun and enjoyable, in a creative environment where you can learn at your speed. Sign up for one of our classes today! We've been sewing and quilting for more than 25 years. Our familiarity with both allows us to teach students all of the skills they need to enjoy these crafting hobbies themselves.
Teaching Quilting and Sewing to the Next Generation
These days, sewing and quilting have become a lost art. Many schools have discontinued teaching them as a result of budget cuts, and parents who know how to sew may not have the time (or take the time) to pass their skills on to the next generation.
Sewing and quilting are more than just fun creative skills—they're lifelong lessons that serve many practical purposes. If you missed out on home economics in school and want to learn how to sew or quilt, Creativity Plus welcomes you! We teach sewing classes in Santa Clarita, CA, giving you all of the essential skills you need to master this art. From learning basic stitches to being able to sew clothing and drapery, you'll walk away from our classes with practical knowledge and know-how.
We also teach quilting classes in Santa Clarita, CA, for those who want a creative outlet that yields beautiful results. Let us teach you the basics of backing and pinning, all the way up to sewing beautiful memory quilts! Our classes are all structure to be welcoming and accommodating, ensuring you're able to learn at your pace from a teacher who's patient and friendly. We promise a delightful experience and a lasting skill that you'll be proud to have.
Please be advised that all students must supply their own sewing machine (old, new or borrowed) for class. Sewing machines will not be provided.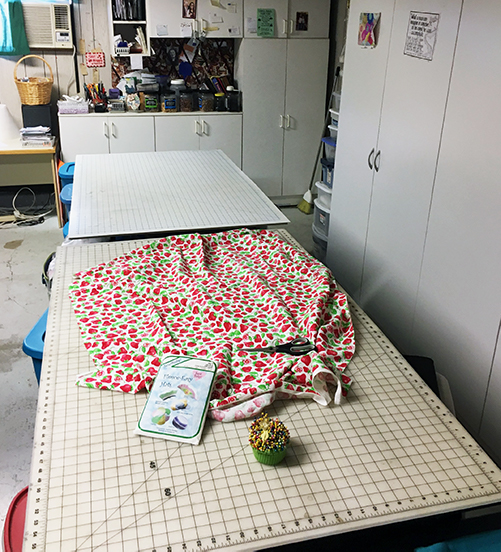 We welcome students of all ages, as young as 8 years old. You're never too young or old to learn a practical, enjoyable skill like sewing or quilting!

We're proud to work directly with special needs individuals, including those with Autism, Down Syndrome and ADHD.

We teach with patience and passion, and we believe in helping every individual learn at their own pace.

Our classes cover all of the essentials, from sewing for clothing and drapery, to quilting for memory quilts and more.

Creativity Plus also provides alteration services.
Come Learn With Us
Ready to learn a fun, practical skill in quilting or sewing?
Sign up for one of our classes and we'll teach you the basics, along with a few skills you can develop as you get more involved!
Proudly Offering Sewing & Quilting Lessons to the following cities:
Santa Clarita, CA
Canyon Country, CA
San Fernando, CA
Agua Dulce, CA
Palmdale, CA
Lancaster, CA
Stevenson Ranch, CA